Is Jeremy Renner the future of M:I?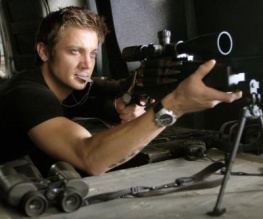 Academy Award nominee Jeremy Renner has spoken for the first time about becoming the new face of the Impossible Mission Force after Mission: Impossible – Ghost Protocol is released.
The Hurt Locker star, who is currently filming the fourth M:I film with Tom Cruise, coyly admitted that it was "certainly the idea" that he would take over from everyone's favourite cultist nutjob for the fifth instalment.
Frankly, we wish the rather tired franchise could just be put to bed for good, but if it must keep trudging on then it's for the best that Tom Cruise is released to focus on his day job of publicly slagging off psychiatry and anyone who doesn't believe in Xenu. As for Renner, he's admitted to struggling to keep up with Cruise, who at 48 is nine years his senior, in action sequences – mind you, it's all good practice for when he takes on the role of Hawkeye in the forthcoming Avengers film. This fellow just keeps getting cooler.
About The Author