Is Percy Jackson The New Spider-Man?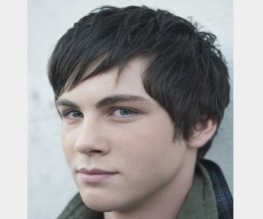 Before you all start huffing and puffing and weeping and setting things on fire, just calm down a second. This isn't so much news as it is speculation. It has emerged today that Logan Lurman, who plays Percy Jacskon in the upcoming film Percy Jackson And The Lightning Thief has begun "talks" with Spidey producers Columbia Pictures. Word on the street is that he's being considered for the main role in the Spiderman reboot. And we all know what you're thinking. Who in bananas is Logan Lurman?
Well here at Best For Film we feel a certain parental love for the Spiderman series, they are films that have seen us through the hard times, times like having to sit through watching Transformers 2 and Confessions Of A Shopaholic. They have – for all their flaws – been good to us. So we feel it's our responsibility to do some investigation into this young upstart. And this is what we found.
[FLOWPLAYER=http://uk.clip-1.filmtrailer.com/2597_10077_a_3.flv,275,180]
Logan Lurman was born in 1992, and wanted to be an actor since he was two. He has been in more films than you'd think, playing Mel Gibson's son in The Patriot, and played young Mel in What Women Want. He also played a younger Ashton Kutcher in The Butterfly Effect and he starred in John Grisham's A Painted House. We're finding it tricky to find a clanger. Damn him and his youthful good looks.
So what do you reckon? Does he have the adequate pedigree to take on the role of Peter Parker? We've helpfully added the Percy Jackson trailer below so you can suss this pint sized potential super-star for yourself, but to be honest, we're beginning to think he'd do a rather good job.
What do you think? A Spidey in the making, or should Percy stick to his lightning bolts?
About The Author