Isabella Rossellini makes short educational films on animal sex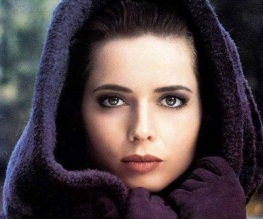 Errrr no that is not a typo. The stunning actress, famous for her roles in Death Becomes Her and Blue Velvet and for being Ingrid Bergman's daughter, has made a series of short 'educational' films called Seduce Me. These centre around the fornication of a number of animals- with Rossellini playing said animals. Not quite what you had in mind when the words 'Rossellini' and 'seduce' were in the same sentence is it?
The films are written and co-directed by Rossellini, and involve an alarming array of props, costumes and puppets. Not to mention foam sets. So if you are curious to know how snails mate, or really want to see Rossellini in a pink body stocking and goggles pretending to be a salmon (hey, we aren't judging) then head down to the Natural History Museum where these films will be on show from next week.
But don't blame us if you are traumatised as a result- no one said duck sex was attractive. Even if Rossellini is playing said duck…
About The Author