Ivan Reitman on Ghostbusters, Baywatch, and more Private Parts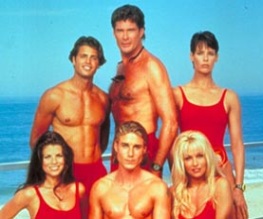 The good folks at The Hollywood Reporter had the chance to sit down with director Ivan Reitman and ask him for updated scoop on some of the highly anticipated projects that he has been rumored for, including Ghostbusters 3, a big, busty screen version of Baywatch and the sequel to Howard Stern's Private Parts:
Ghostbusters 3: "There's a lot of talk about Ghostbusters 3. And there's a very good script that the other cast members have read and liked. We're just waiting for Bill Murray to read it."
Baywatch: "We still don't have a script that's makeable. I think it's a big opportunity. This is a comedy, and I think we have a very interesting take — a classical idea that will be fresh for the world audience. It's one of the best-known titles that's out there."
Private Parts 2: "I spoke to Howard. He brings it up all the time. There is a great sequel story in it. But I doubt it will happen. If he's going to do another film, my guess is that it's probably not going to be the sequel to 'Private Parts.'"
Ghostbusters 3 comes to theaters in 2012, but we know you couldn't give a toss. Give us The Hoff, or give us nothing at all.
About The Author