Jack Black teaming up with Winterbottom for Bailout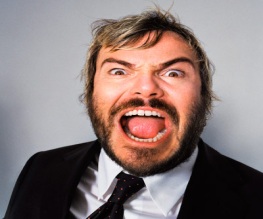 Jack Black seems to be trying to make an actural career move: he has been confirmed to be included in Michael Winterbottom's (24 Hour Party People, The Trip) black comedy Bailout. Based on a novel by Jess Walter (who also wrote the screenplay) called The Financial Lives of the Poets the movie follows the life of a man who is in dire straits financially; his home is being repossessed, his lost his job and (the cherry on the cake) he suspects his wife is cheating on him. So when he is presented with a not entirely legal solution to his troubles he takes full advantage of the opportunity.
It seems that Jack Black may have done some soul searching after flops like Year One, Shallow Hal, Be Kind Rewind, Gulliver's Travels, Nacho Libre, Danny Roane: First Time Film Director (…the list keeps going) and realised that he is slowly morphing into a caricature of himself. In order to counter this he has made a wise career move; one that is necessary at this stage lest he becomes stale and Hollywood forgets him.
No date has been set, as yet, for the project to move forward but we will be keeping our ears open on this one!
About The Author