Pettyfer and Tatum to strip off together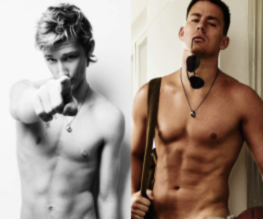 Alex Pettyfer has been cast to play a young stripper Channing Tatum in Steven Soderbergh's last film Magic Mike. Yep, you heard that right.
Apparently Tatum was a stripper back in the day and has been thinking about making a movie based on his experiences for a while. The film obviously appealed to Soderbergh so much – it clearly having the makings of a masterpiece – he has decided to put off his retirement from directing to make just one more film. THIS ONE FILM.
Tatum will play his fictionalised self's old mentor (there are mentors for stripping?) in a move that is so self-indulgent the film might just eat itself.
The Mike in Magic Mike refers to Tatum's character, suggesting he has the lead role, but the film is apparently a sexy, shocking and moving friendship story for the ages… set in the world of male stripping.
Magic Mike should be out in 2012.
About The Author