Jack Reacher sequel is not happening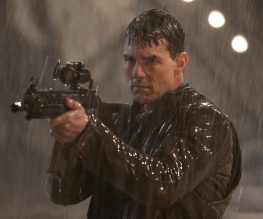 Laying to rest rumours that had been circulating, Paramount have confirmed that there is unlikely to be a sequel to Jack Reacher. Although the film made an impressive $153 million worldwide since its opening, the studio would be looking for a total world gross of $250 million to warrant a sequel. The film starring Tom Cruise was adapted from a series of books by Lee Child, about a former military policeman turned drifter.
Paramount have said that unless the film does massive business in the far east, the film is unlikely to spawn a franchise of its own. In countries like Japan, China and Korea, Hollywood action films usually turn over a healthy profit, so Jack Reacher could make over $100 million in sales there, but this still may not be enough to see plans go ahead for Jack Reacher 2.
Jack Reacher has had a mixed critical response since it opened last weekend, with many people arguing that Cruise is perfect for the role after acting in so many Mission Impossible films, and others describing the film as a self-parody.
Director and writer Christopher McQuarrie (who also wrote the screenplay of The Usual Suspects), may be one of the last directors in Hollywood to work with Tom Cruise as he is currently writing the screenplay for Top Gun 2 and Mission Impossible 5, both of which Cruise is due to star in.
The fate of a Jack Reacher sequel now hangs in the balance as studios wait to find out the film's final grossing figures. Paramount have said their target is "challenging" but "isn't out of the question".
Would you like to see a Jack Reacher sequel? Let us know below.
About The Author