Jackass 3 in 3D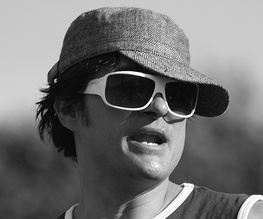 We don't know about you, but we felt the first two Jackass films left a lot of loose ends. We exited the cinema with so many questions, longing to know more about the world of milk-drinking contests, self inflicted electric shocks and the world's worst papercuts. Thank goodness then that Jackass 3 is soon to begin filming. Do you also think it would be even better if you could almost feel the blood, snot and vomit leap onto your very face? You do? Excellent. Good news for you, it's in 3D.
Perhaps the best part of this story is that in an interview in Variety the Jackass boys revealed that they plan to shoot the film in "Knob Lick, Kentucky, Mianus, Connecticut, Fukang, China, Buttzville, New Jersey and Gayville, South Dakota".
Nothing says 'ten quid well spent" like watching Johnny Knoxville pointing at a lot of rude signs and laughing until he's sick on himself. And-if you've got your glasses on- us.
About The Author