Bourne 4 In Chaos As Director Quits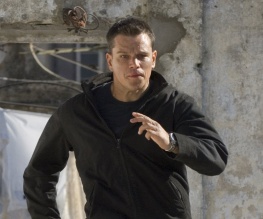 The as-yet-untitled fourth instalment in the Bourne series suffered a massive setback this week, with director Paul Greengrass quitting in what's rumoured to be a dispute over the script. Greengrass, who directed The Bourne Supremacy and The Bourne Ultimatum (to almost universal critical acclaim) had been working on a script with George Nolfi, who helped write the script for Ocean's Twelve.
Industry website The Playlist, however, claims that Universal ditched Nolfi's script in favour of bringing in Josh Zetumer (who's believed to have polished the Quantum of Solace script). Greengrass has denied there's been any rift between himself and Universal, instead saying that he'd decided not to take on the project after discussions with Universal. He maintains that he'd like to be involved "in some capacity".
Eyes have now turned to Bourne Identity director Doug Liman, who's expected to step up to the director's chair. The hotly-anticipated fourth instalment will once again star Matt Damon as the runaway CIA agent Jason Bourne.
About The Author