Jane Got a Gun loses director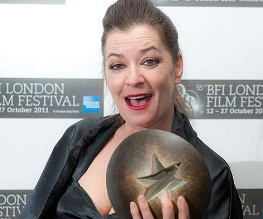 Monday was set to be the first day of production for the highly anticipated Jane Got A Gun project. But it seems the director Lynne Ramsay, who was heavily involved in the development of the western, found something much better to do since she simply never turned up.
That this has created bad blood between her and producer Scott Steindorff is probably an understatement. Steindorff has already retained litigator Marty Singer in order to ensure that Ramsay is held accountable to her pay-or-play deal. "I have millions of dollars invested, we're ready to shoot, we have a great script, crew and cast," Steindorff told Deadline. "I'm shocked and so disappointed someone would do this to 150 crew members… but we are keeping the show going on… and a replacement is imminent."
In the meantime, work is still being bankrolled, so crew are showing up on set and actors are forging ahead with rehearsals until a new director can be selected. Starring Natalie Portman (who is also co-producer), Joel Edgerton, Jude Law and Rodrigo Santoro, Jane Got a Gun is set in the wild west, where the titular woman finds her outlaw husband returning home, riddled with bullets. Desperate to defend her home against his old gang, she turns to an ex-lover she hasn't seen in over a decade for help. Jane Got a Gun has been set a 2014 release date but with the current chaos taking place this might very well be changed.
Gossip-mongers, what do you think led to such an abrupt departure? Leave all your dirty ideas here!
About The Author