James Franco to direct and star in film about 60s hair stylist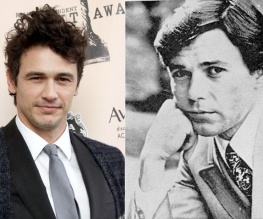 Actor, director, lecturer, artist, musician and author James Franco has announced plans to direct and star in a film about Jay Sebring, an American hair stylist in the 60s and a victim of the Manson family murders. Beautiful People will chart his rise to Hollywood fame, where he styled clients such as Warren Beatty, Steve McQueen and Jim Morrison before his tragic death in 1969.
The news comes from Sundance, where Franco has three movies showing, Interior. Leather Bar which has been described as a "gay art-porn" film, Lovelace, about pornographic actress Linda Lovelace, and Kink, about a website catering to BDSM. Seeing a pattern here? Franco's sexually explicit films debuting at Sundance are a remarkable contrast to the films he stars in coming out this year, such as Oz: The Great and Powerful, a re-imagining of The Wizard of Oz, Spring Breakers, a film about teenagers going on holiday and This is the End, Seth Rogen's first directorial effort (a comedy, if that wasn't clear).
Congratulations to you if you can keep up with everything James Franco is working on, the list seems to grow at an inhuman pace. He inadvertently makes everyone else in Hollywood look lazy and stupid. In any case, Beautiful People is likely to be a biopic like no other, and we look forward to seeing what Franco produces.
Having you been following Franco's career? Are you looking forward to Kink and the others? Let us know below.
About The Author