Paul Dano set to play Beach Boys frontman Brian Wilson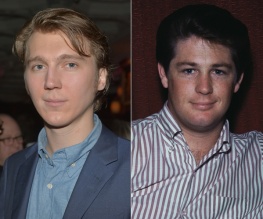 This summer sees the release of one Beach Boys biopic, The Drummer, but we now have news of yet another film, focusing on the frontman of the iconic 60s boy band. Paul Dano is to play Brian Wilson, in new biopic Love and Mercy. So far The Tree of Life producer Bill Polhad is set to direct and composer Atticus Ross, of The Social Network, is working on the soundtrack. The script has been written by Rampart director Oren Moverman.
Love and Mercy tells the story of Wilson, who wrote classics such as 'Surfin USA', 'California Girls' and 'Good Vibrations', but struggled with his mental health, eventually leading to his dismissal from the band.
The film is said to span many decades, with Dano playing Wilson in his youth and a second still unnamed actor playing him in his adulthood. Moverman's script reportedly focuses on Wilson's fight with mental illness and his relationship with his wife, but has used "an unconventional storytelling approach" to try to get into Wilson's head.
Paul Dano is still best known for his work alongside Daniel Day-Lewis in Paul Thomas Anderson's There Will Be Blood, but he has also appeared in Little Miss Sunshine, Ruby Sparks, Cowboys and Aliens and Looper.
Are you a Paul Dano fan? Do you think he's a good choice for the Beach Boys biopic? Let us know below.
About The Author