Jason Clarke awaits the Dawn of the Planet of the Apes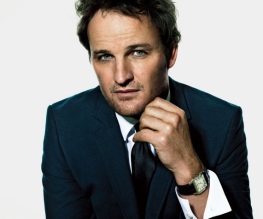 Jason Clarke's star is certainly on the rise. From lowly but impressive beginnings in Philip Noyce's excellent Australian drama Rabbit Proof Fence, Clarke has since put in solid work with roles in Death Race, Public Enemies and Wall Street: Money Never Sleeps, among others. Last year was the big one though, when he starred alongside Tom Hardy in Lawless, and then scene stealing in Kathryn Bigelow's Zero Dark Thirty as uncompromising CIA agent Dan. Now he's set for a starring role alongside Andy Serkis in the inevitable sequel to 2011's impressive Rise of the Planet of the Apes, entitled Dawn of the Planet of the Apes. Obviously.
Jason Clarke getting on board with the Dawn of the Planet of the Apes reminds us of the brilliance of the original, which was a very lovely surprise after the quite dire 2001 Tim Burton remake of Planet of the Apes. It seems the sequel will fast forward fifteen years to a time when Andy Serkis' Caesar is still leading the now dominant apes in a world where scientists are in hiding and some sort of compromise might be struck between the earth's two dominant mammals.
Original director Rupert Wyatt has cut and run due to timetable restrictions, so Fox have signed up the talented Mr. Matt Reeves of Let Me In fame to replace him. With the ever rising Jason Clarke now on board too, we think the project has the legs to scale some high cinematic ground when released in May 2014.
As for Jason Clarke, we'll be seeing more of him this year in Baz Luhrmann's The Great Gatsby and in Roland Emmerich's White House Down. We shall keep you informed of his movements.
Is Jason Clarke the new hot stuff of Hollywood?
About The Author