Jason Clarke tipped to star in Terminator reboot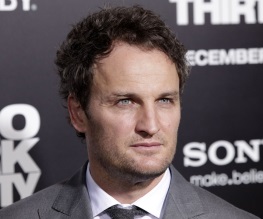 Zero Dark Thirty star Jason Clarke is reportedly the frontrunner to play John Connor, hero of the human resistance, in Paramount's planned reboot of the Terminator franchise. The unnamed fifth Terminator film shares producer Megan Ellison with last year's whack-a-Bin-Laden flick, suggesting that Clarke stuck in her mind after the film's release.
Meanwhile, director Alan Taylor is clashing with Paramount over the actress who'll play Sarah Connor, clearly a much more important character than whining John. Taylor, who's spent a lot of time directing Game of Thrones these past few years, favours nudey dragon babe Emilia Clarke for the role, whilst the studio is keen to cast Brie Larson, who was recently named as the costar of Mark Wahlberg's new Paramount film The Gambler. We don't really understand how either actress can be considered for the role of John Connor's MOTHER (they are, respectively, 18 and 20 years younger than the 44 year old Jason Clarke), unless Paramount is planning to a) totally ruin the story, b) do an In Time and stop people ageing, c) rely on time travel more than ever before or d) kill Sarah off really early on. None of them sound like great options, tbh.
Clarke, who was reportedly Taylor's compromise choice for John Connor after Tom Hardy was too busy, is developing a pretty solid reputation as an action chap, or whatever they're called. We'll see him next July starring in Dawn of the Planet of the Apes, and he's recently appeared in White House Down, Lawless and (looking back a little farther) Public Enemies. We'll be interested to see how he handles being the fourth actor to play Connor (having two actors called _____ Clarke and two characters called _____ Connor is really not helping the clarity of this article), although we've got a long wait ahead – the Terminator reboot isn't due out until July 1st 2015.
Could you see Jason Clarke as John Connor? And which actress would you favour for the role of his mum? Neither? Right.
About The Author