Robert Knepper cast in new Hunger Games role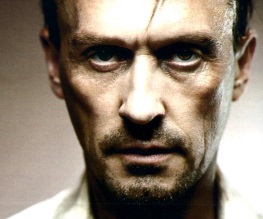 Lawksamercy, but those tricksy tricksters at Lionsgate do love to meddle. With The Hunger Games: Catching Fire still setting light to box offices across the globe, they've announced a new bit of casting for Mockingjay Parts 1 & 2 – the two films adapted from the last book in Suzanne Collins' series, which are currently being shot in Atlanta. Except this character isn't in the books, which sort of makes a mockery of the time we actually read them.
Robert Knepper, who made a load of awful films back in the day but is now best known for his roles in Prison Break and Heroes (as well as bit parts in R.I.P.D. and Percy Jackson and the Sea of Monsters), was announced as 'Antonius' in a tweet from the official Hunger Games account. As far as we can make out, he's playing a minister in the beleaguered government led by President Snow (Donald Sutherland), but beyond that it's all to play for. Here's the tweet, social media embed fans!
It's official! Please welcome @Robert_Knepper as Antonius to the cast of @TheHungerGames: Mockingjay Parts 1&2. pic.twitter.com/LWSCS5AuAp

— Catching Fire (@TheHungerGames) December 11, 2013
The Hunger Games: Mockingjay – Part 1 will be out next November, with Part 2 landing in November 2015. This is all Harry Potter's fault.
Have you ever heard of Robert Knepper? ARE you Robert Knepper? If so, please do get in touch and talk us through all this.
About The Author