Jason Segel to get into a sticky situation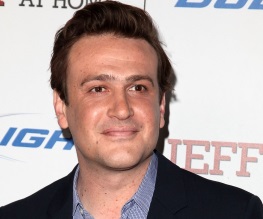 How I Met Your Mother may be winding down its very last season but that doesn't mean Jason Segel is in any way slowing down what is turning out to be a rather clockwork career. Not only is he going back to work with his Bad Teacher co-star Cameron Diaz to bring us Sex Tape (due out next July), but now he's also glued to Sony Pictures, where he's due to star in and produce the wacky true story of a maple syrup thief.
In 2012, the Montreal Gazette reported on an extraordinary theft which saw over $20 million worth of maple syrup stolen from Quebec's Federation of Maple Syrup Producers. More than 20 people were eventually arrested in connection with the high-sucrose heist. Only in Canada, eh?
Seth Gordon will be ditching the sequel to Horrible Bosses to direct the caper while Family Guy staple Chris Sheridan has already put pen to paper for the script, marking this as-yet-untitled flick with quite the calibre of comedy.
About The Author