Javier Bardem is Bond's newest nemesis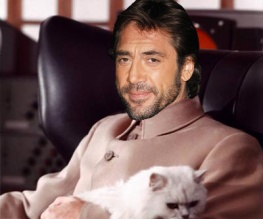 Finally, some genuinely good news about Skyfall the still-unnamed 23rd Bond film! Months after rumours first surfaced, Javier Bardem has finally confirmed that he will be facing off against Daniel Craig in his 2012 adventure (which is almost certainly not called Carte Blanche). Bardem has never previously worked with either Craig or director Sam Mendes.
This will finally put paid to the pervasive murmurs suggesting Ralph Fiennes, Hollywood's go-to charismatic bastard, would be shaving his head and clutching a cat in Bond 23 – still, he's been losing quite enough hair for his role in Coriolanus. Literally no details at all are available at present, but we'll keep you posted as and when.
About The Author