Jim Carrey and Steve Carell join forces for Burt Wonderstone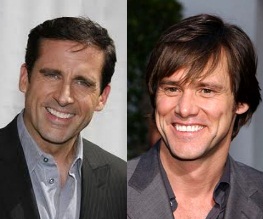 Having not shared a screen since Bruce Almighty (unless you count Horton Hears A Who, which we don't), we're pleased to report that two titans of comedy – Jim Carrey and Steve Carell – may be teaming up for new film Burt Wonderstone. A film about magicians. Battling magicians. We're pretty happy right now.
Directed by Don Scardino, Burt Wonderstone will follow the life and times of its titualar character (played by Carell); a Las Vegas magician who decides to abandon his partner and try to go it alone. But, just as it seems that his career is taking off, a hip new street magician arrives on the scene and threatens to steal the show completely. Carrey's casting has yet to be confirmed, but surely it's not massive leap of faith to imagine he'll be playing the rival magic man? More as we get it, but HURRAH all the same.
About The Author