Jim Carrey to appear in Kick-Ass 2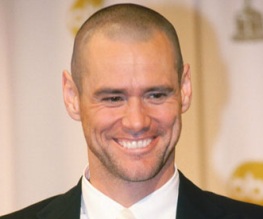 Carrey fans rejoice! After the travesty that was last year's Mr Popper's Penguins, everyone's favourite love/hate comedy actor looks set to be back on form with the hotly anticipated sequel to 2010's farcical superhero flick Kick-Ass – rumoured to be titled Kick-Ass 2: Balls to the Wall.
Director Jeff Wadlow has revealed that Jim Carrey (who is fifty. FIFTY. How on earth is that true?) will be playing a cameo part as 'Colonel Stars', the full character details of which are yet to be revealed. We'll be praying for a sexy superhero suit; there has been a Jim-in-outrageous-lycra shaped hole in our hearts since his reprise as the Riddler in Joel Schumacher's Batman Forever way back in 1995. Also confirmed for the sequel are Chloe Graze Moretz (now 15), who will be reprising her controversial role as Hit-Girl, as well as Nicholas Cage in his role as her father Big Daddy, and Aaron Johnson as Kick-Ass himself.
Kick-Ass 2: Balls to the Wall is set to reach screens by 2013.
About The Author