Jim's Thought for the Day: his own writing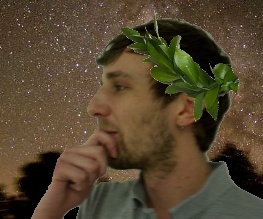 It's a Wednesday, and you know what that means: everyone at Best For Film Towers had 500mg of chlorpromazine with lunch. Standard.
Our pet genius Jim is no exception, and today he's (eventually) offered up some wisdom on a revolutionary new reviewing technique which he is preparing to unleash on the world.
You'll be able to see the fruits of Jim's latest brainwave in his forthcoming review of Killing Bono, but it's probably best if you have some warning of what's coming up. Can you handle this? I don't think you can handle this (woo!), but here we go:
"Flippant."
Told you you weren't ready for this jelly.
About The Author