Jodie Foster moves on from The Beaver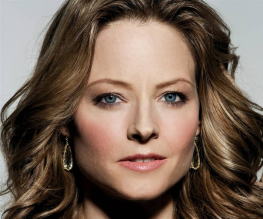 Jodie Foster will be following up her 2011 directorial effort The Beaver, with an indie venture titled Money Monster. The plot concerns a fictional television personality named Lee Gates who uses insider knowledge to become successful on Wall Street. His luck soon takes a turn for the worse however, when a disgruntled former friend who Lee gave bad advice to decides to take Lee hostage whilst live on-air. The film is very much in the burgeoning stages of development so we've no word on whether the film will be comedic or dramatic in tone, but we're angling for a tense thriller. With a convoluted story-line like that we don't think farce or dark humour is the way to go.
Jodie Foster will be working on the film with film executive Daniel Dubiecki, who was responsible for producing other popular indie-flicks such as Up In The Air and Juno. Though most will connect the image of Jodie Foster sitting in the director's chair with her recent project The Beaver, few may be aware that the talented actress has several directing credits to her name. She made her directorial debut in 1988 with an episode of the horror-themed television series Tales From The Darkside before going on to direct family drama Little Man Tate in 1991 and comedy Home For The Holidays in 1995.
Fans of the actress will also be happy to hear that despite her work on Money Monster she hasn't given up the day job. She will next appear in sci-fi epic Elysium alongside Matt Damon, directed by District 9's Neill Blomkamp. Shooting and casting for Money Monster is due to start later this year with the film slated for a 2013 release. We're very curious to see who the director has pegged for the lead role, or indeed, if Jodie Foster will make a cameo herself so we'll be keeping our eyes peeled for more information on the film's development.
About The Author