Joel Edgerton joins Great Gatsby cast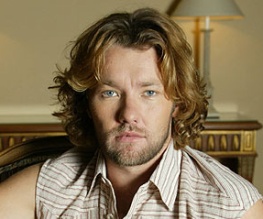 Last month, we reported Ben Affleck's unfortunate departure from the rapidly filling cast list of Baz Luhrmann's inexplicably 3D adaptation of The Great Gatsby, along with the distressing appearance of Isla Fisher as a character whose face contains "no facet or gleam of beauty". Today, we finally know who's replacing him – Joel 'Metalbeak' Edgerton!
Tom Buchanan, the character Edgerton has inherited, is described as "one of the most powerful ends that ever played football at New Haven" and has a climactic scene with Jay Gatsby (Leonardo DiCaprio) towards the end of the book. Baz Luhrmann commented that "[Casting Buchanan] has been a long and thorough journey. The simple truth is that Joel came into our rehearsal space in New York and fulfilled all of the above criteria, and then some." We're actually quite excited.
What do you think of the latest Gatsby news? Let us know below!
About The Author