Michelle Williams is cast in Oz: the Great and Powerful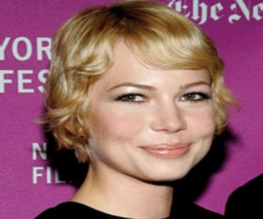 With two films in development, things are hotting up in Oz. The frankly much more exciting sounding Sam Raimi vehicle Oz: the Great and Powerful has scored yet another casting coup. Michelle Williams will play 'good witch' Glinda, battling with James Franco's Wizard against evil sisters Rachel Weisz and Mila Kunis for control of the kingdom in the Wizard of Oz prequel.
Williams' casting comes amid controversy, as it's rumoured that Raimi wanted Hilary Swank for the role, but kowtowed to studio Disney instead; and Williams herself is mostly known for her love of teary independent movies. It's about time she stepped up to the blockbuster plate.
As Oz: the Great and Powerful enters production, Universal continue to develop a big screen version of the musical Wicked, perhaps a tamer affair. Disney are no doubt hoping to have another million-dollar selling Alice in Wonderland on their hands, and with this cast, they might well get it.
About The Author