John Moore to direct Die Hard 5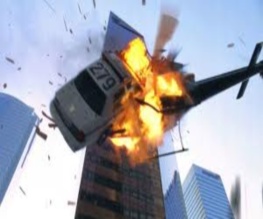 After Noam Murro decided to leave his position as director of Die Hard 5 in July this year, we were all wondering who would milk the latest instalment from the cash cow. After a "long search process" John Moore, director of Behind Enemy Lines and Max Payne, has taken the job. Whilst some may bore of the endless array of explosions, flames reflecting off Willis' shiny head, I personally believe that each film simply raises the epic stakes. For example, the scene of a police car totalling of an airborne helicopter from Die Hard 4.0 may be difficult to top. But we can dream.
Although we know that Skip Woods, writer of The A-Team and X-Men Origins: Wolverine, is behind the Die Hard 5 screenplay, few plot details have been revealed. The solid information we do have suggests, like the pattern of the whole series, that the action will continue on a much grander scale. Aka John McClane is going international: Russia baby.
About The Author