Johnny Depp to join Oz, The Great and Powerful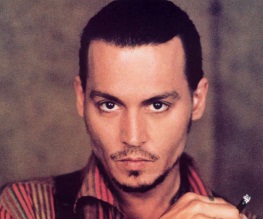 Sad news reached us that Robert Downey Jr. has had to drop out of the penned Wizard of Oz spin off Oz, The Great and Powerful. Yes, we know that Wicked is the definitive spin-off, but apparently Hollywood just doesn't agree. But good news- Disney have lined up rather a good replacement in the form of Johnny Depp, fresh from his Pirates filming/ being a chameleon.
The part of snake-oil salesman, who enters Oz via a hot air balloon and then proceeds to fall in love with Glinda (the good witch don't you know) sounds like a suitably bonkers role for Depp to sink his teeth into, with filming due to begin this summer. Although, being as this is not a Tim Burton project- even though it should have his name written all over it- chances are Depp's witchy lover will not be Helena Bonham Carter. Instead, Disney will have to rustle up someone else to come over all green faced… casting news sure to follow in the next few months.
About The Author