Jolie To Play Maleficent?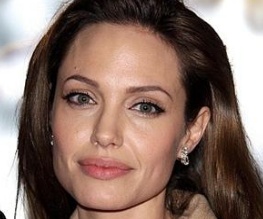 Last week we reported that there's a new Disney film in the works, a re-telling of Sleeping Beauty from the wicked witch's POV. There was no name attached to the big bad part of Maleficent at the time, but it could be that the Queen of Hollywood herself, Angelina Jolie, might step up to play the role.
At the moment its only a rumour stemming from the LA Times, but we can't really think of a better candidate. She's beautiful, lethal, and has a reputation of a bit of a man-stealer – this generation's wicked witch equivalent. It's time for these beaten down ladies to speak out!
In terms of the rest of the Maleficent team, Tim Burton reportedly had his eye on the project back in January, and just a few days ago it was confirmed that Alice in Wonderland's Linda Woolverton is writing the script. We weren't too impressed with the Alice script, if we're totally honest, but maybe we need to give the lady another chance. It's the theme of the hour, after all.
About The Author