Jon Favreau not directing Iron Man 3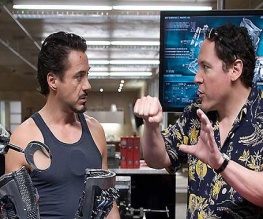 It appears that tensions between Jon Favreau and Marvel Studios have reached an all time high and in the wake of that, the director of the previous two Iron Man films and Disney's upcoming Magic Kingdom, has opted out of helming Iron Man 3.
The exact reasons are unclear but speculation from insiders is high concerning both creative and financial differences. In terms of the former, Favreau was apparently displeased with Marvel's insistence on including a SHIELD subplot in Iron Man 2, which made the film a bit uncertain at times in terms of motive and exact plans for the Iron Man story. The latter reason, concerning potential financial differences, is also a large possibility. Marvel seem to be hesitant to go over the $10 million mark for Favreau's services and it's been further speculated that they have overly complicated the ideas for Iron Man 3 in order to push the director away.
Whatever the exact details, Favreau doesn't seem likely to return to the Iron Man franchise, but given his and Robert Downey Jr's  success, it will be interesting to see how the third instalment fairs with audiences and who ends up directing in the end. Iron Man 3 is set for a May 2013 release.
About The Author