Ryan Reynolds is single again! Hurrah!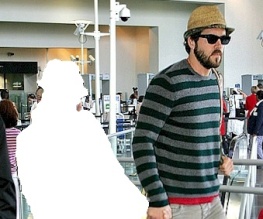 We don't want to gloat, obviously, but we can't help admitting that the news of Ryan Reynolds' split from Scarlett Johansson has rather perked up an otherwise gloomy December day.
Johansson, who apparently instigated the breakup struggling to cope with the amount of time she was forced to spend apart from People's Sexist Man Alive, only managed two years in Reynolds' radiant company.
We think we've made it quite clear that we're not fans of Johansson's one-dimensional acting and vacant gaze, but she's done us a great service this day. We thought it might never again be possible, but this means we get to have another crack at Ryan! BFF's editor Natasha gets first go, obviously, but we're pretty much all queueing up. Just wait until he sees how much we liked Buried… he'll be putty in our desperately grasping hands.
About The Author