Joseph Gordon-Levitt set to be badass in Sin City sequel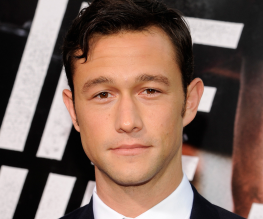 Joseph Gordon-Levitt does not want to be a superhero. He has rejected Marvel's Guardians of the Galaxy for a stint in Robert Rodriguez's badass sequel to the hit comic-book film adaptation of Sin City, titled Sin City: A Dame To Kill For. He'll be starring alongside some big names and stars of the original film, including Mickey Rourke, Jessica Alba and Clive Owen. It sounds like Joseph Gordon-Levitt has had a pretty tough couple of months trying to opt between these two major badass films (woe is me) but has he made the right decision? He's already declined appearing in Godzilla, now a new Marvel epic?
Aside from being demanded by directors left, right and centre, it's not like Joseph Gordon-Levitt has a habit of starring in awful films (10 Things I Hate About You was a long time ago folks) and if Robert Rodriguez's track record is anything to go by (Machete, Planet Terror – all extremely badass), Joe's going to be on to another winner. The part was originally written for Johnny Depp (but what part isn't) so you can bet he's going to be playing, yes, that's right, a cocky bastard of a gambler brooding over serving an age-old enemy a dish best served cold. And though this sounds like every part played by every actor in Sin City, Joseph Gordon-Levitt is sure to bring some new badass, as according to the grapevine he is very very excited about working with Robert Rodriguez, who is also a badass.
Robert Rodriguez has a habit of making things look very cool. He is not one to stick to damnable Hollywood conventions. Sin City used VFX that enhanced the look and feel of the film in order to stay faithful to Frank Miller's original comic book, which is exactly what encouraged Joseph Gordon-Levitt's Extremely Hard decision. Unfortunately, we'll have to wait until next year for all this badass, but until then, let's look at a picture of Jessica Alba.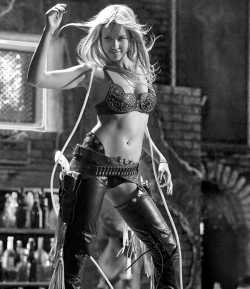 About The Author