Snakes on a Plane director David R. Ellis dies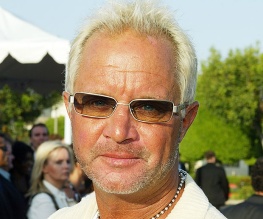 David R. Ellis, director of cult films such as Snakes on a Plane and Homeward Bound  2, has died aged 60. No cause for death has for far been released, but his manager David Gardner has confirmed that his body was found in a hotel room in Johannesburg, South Africa on Monday morning. David R. Ellis had been working on Kite, a remake of the Japanese anime film, which was to star Snakes on a Plane actor Samuel L. Jackson.
Jackson tweeted on hearing the news  "So sad to hear of David R. Ellis passing! So talented, so kind, such a Good Friend. He'll be missed. Gone too soon!"
David R. Ellis will be fondly remembered for his much loved films such as  Shark Night 3D and The Final Destination. Ellis was born in Malibu and started work aged 19 as a stuntman on Superdad. He continued his stunt work for 33 years totaling 75 stunt credits. He moved on to directing his first feature in 1996 with Disney's Homeward Bound 2: Lost in San Francisco.
His credits as a stuntman include Lethal Weapon, Fatal Attraction and, unforgettably, Star Trek V: The Final Frontier. His work as a stuntman made him excellent at choreographing action sequences. Many critics complemented that the opening car crash in Final Destination 2 was the best action sequence on film since The French Connection in 1971.
His $62 million dollar hit, Snakes on a Plane, will be what he is most notably remembered for, becoming an internet sensation due to its original concept and the classic lead performance by Samuel L. Jackson. Hundreds of people around the world will no doubt commemorate Ellis with Jackson's classic line: "I have had it with these motherfucking snakes on this motherfucking plane".
RIP David R Ellis
1952 – 2013
About The Author