Joss Whedon gives us some clues about The Avengers 2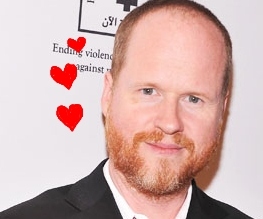 Joss Whedon can do no wrong. So we are obviously tremendously excited for the upcoming The Avengers 2 and every little thing Joss has to say about it. Recently Whedon has said he is trying not to think of the sequel as a sequel, but as a stand alone movie, because he feels a tad stressed about it living up to Marvel Avengers Assemble: "I feel pressure and by the way! and Shane (Black) – not helping! Iron Man 3 – not helping! Because I saw it and man he really got it right." We know you can do it, Joss!
However, reassuringly, he has also said he feels things are going to plan so far: "It's going really well, though, eventually someone will explain to me that it's not and pull me out of my bubble!" he continues. "I've been writing and meeting with actors and we're starting to storyboard, all the preliminary processes. This is the part where it's all still fun."
Whedon has also hinted at the arrival of some new additions to the super team line-up:  "I've got these two characters, two of my favourite characters from the comic book, a brother-sister act. They're in the movie." Hmmmm, who could this be then? It's been suggested that it could be Quicksilver and Scarlet Witch – but who knows!
The Avengers 2 is not out in the UK till May 2015. We would like time to move faster till then please.
About The Author