Jude Law walks off Jane Got a Gun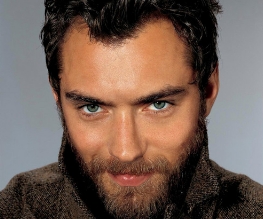 The trials and tribulation continue on for the posse of Jane Got a Gun. Monday saw the rather sudden and (so far) unwarranted bail-out of director Lynne Ramsay. This significant setback sent producer Scott Steindorff into a mad scramble that soon led to the enlistment of Gavin O'Connor (of Warrior fame) to take her place. This quick work may be all for nought however, as another major player, Jude Law, has chosen to take his leave.
Stating "he signed on to work with Ramsay" as his reason, Law has jumped off the band wagon which has consequently upset plans that had positioned principal filming for tomorrow. Law only joined the project last week, taking on the role of villain John Bishop, following the departure of Michael Fassbender which was supposedly due to clashes with Ramsay.
So far, there has been no statement from Camp Ramsay concerning either an explanation or a tactical defense for her behavior. There is a heavy cloud of doubt upon Jane Got a Gun's ability to survive this latest stumbling block along with a few interesting questions regarding just who will next be added to the cast.
Who would be your pick for villain? Do you think the project will survive and reach a happy finale? Or is it at critical mass and on the verge of imploding? What would you prefer?
About The Author