Justin Timberlake to star in new romantic dramedy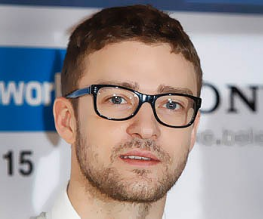 We're never quite sure how to feel when we receive news that Justin Timberlake is still acting. It's similar to the way we felt when our younger brother decided to start wearing earring studs. We weren't overly happy about it but we were fairly sure if we just ignored it and let him get it out of his system he'd soon move on to some other fad. Old 'trousersnake' seems to be taking this particular fad seriously however and it now looks like Mr JT is going to be starring in a new romantic 'dramedy' about alcoholism.
Titled One Last Drop, the film will be navigating the ground between slushy romance and worthy drama, focusing on a young restaurant critic (presumably played by Timberlake) whose struggles with alcohol dependency threaten to destroy his chances with the girl of his dreams. The script comes from unknown scriptwriting duo Brandon and Phil Murphy and featured on the 2011 Black list, Hollywood's annual list of popular unproduced scripts.
Justin Timberlake has not been officially confirmed to star but word is he is in 'serious talks' which is film-speak for: "he's basically on-board, he's just holding out for more money." The singer-turned-thespian has a lot on his plate recently, having just wrapped work on not one but two projects: the Coen Brothers' Inside Llewyn Davis and thriler Runner Runner with Ben Affleck. With his latest film Trouble With The Curve premiering next week we worry if his acting capabilities are being stretched beyond their limits.
We don't know why we're so sceptical of Justin Timberlake's reinvention of himself as a serious actor. Perhaps its the fact he's taken to wearing 'serious actory,' black horn rimmed glasses. To his credit he's turned in some competent performances, Black Snake Moan and The Social Network top among them. But you see, we still haven't quite forgotten the ill-fated Alpha Dog or the fact that he used to have a big curly afro and dance around in tight leather pants. We're very torn.
About The Author