Kate Winslet confirmed for Divergent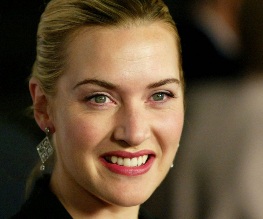 Kate Winslet has been confirmed to play Jeanine Matthews in the Neil Burger-directed thriller Divergent. Her character has been described as "cold and unlikeable", which shouldn't be too hard for Kate. We jest. Winslet will star opposite The Descendants' Shailene Woodley, British rising star Theo James, Tobias Eaton, Zoë Kravitz, Maggie Q, Ansel Englort and Jai Courtney.
Divergent, adapted from the Veronica Roth novel of the same name, takes place in a futuristic Chicago divided into five factions that define how a person lives their life. Due for release in March next year, it is likely to be the first of a trilogy based on Roth's books. It will be the latest in a long line of young adult fiction novels to make it onto the big screen, including The Hunger Games and more recently The Host. Production is set to begin in Chicago in April.
Meanwhile, her young co-star Woodley is has been confirmed as the female lead role in the film version of The Fault in Our Stars. She will play Hazel, who meets a boy named Gus in a cancer support group. The pair decide to live their life to the fullest with the time they've got left, discovering things about themselves and all sorts of other pulpy, mushy, romantic goodness.
About The Author