Kim Cattrall: From Manhattan To Liverpool…?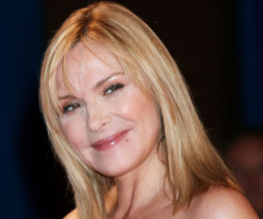 Despite the recent success of Sex And The City 2, it seems that it isn't all stumbling around the Sahara desert and sipping cocktails for Kim Cattrall. The fifty-three year old is to receive an honorary fellowship from Liverpool John Moores University for her outstanding and sustained contribution to the dramatic arts.
Who would have guessed that this Hollywood icon was originally from Liverpool? Despite moving to Canada when she was just three months old, Kim has remained true to her roots and works to maintain connections within her home city. At the age of eleven, she returned to study at the prestigious London Academy of Music and Dramatic Art and, to this day, continues to seek out stage work in the capital. In April of this year, the star of stage and screen took on the role of Amanda in Noel Coward's Private Lives at the Vaudeville Theatre, which received rave reviews. Kim plans to return to Liverpool this Autumn to play Cleopatra in a production of Anthony and Cleopatra at the Playhouse.
Cattrall, who supports several educational charities linked to the performing arts, praised the Liverpool University, saying it 'encourages each student to dream, plan and achieve', an ethos which has proven the key to her own success. The fellowship, which is to be awarded next month, is sure to inspire young thespians at the university to keep driving towards their dreams.
About The Author