Lady Gaga to appear in Machete Kills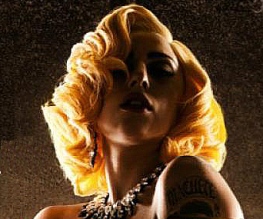 The cast for Mexplo sequel Machete Kills is now, indisputably, the best thing in the world. Not only are Danny Trejo, Mel Gibson and Charlie Sheen all turning up for Robert Rodriguez' next gore-and-accents superfilm, but LADY FUCKING GAGA has just been cast as eccentrically dressed femme fatale La Chameleón. (that's 'Ha-me-le-ON'). Gaga's scenes are already wrapped, and this image of her character has just been released.
Lookit (click to enlarge):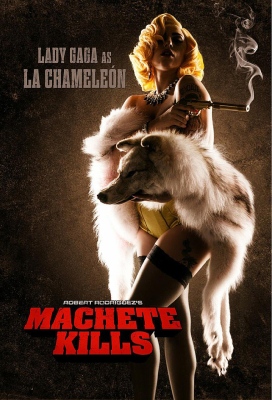 We've also heard that Alexa Vega, best known for starring as pint-sized spy Carmen Cortez in the original Spy Kids films which inspired Machete, is to appear as 'Killjoy' in the film. And somewhere along the line she went from goofy kid to, well, breast-having-person. Not sure how we feel about this, to be honest, but have a look at this image of her in character (Instagrammed with Rodriguez' permission):
This is like the time we suddenly started fancying Mara Wilson all over again…
How excited are you about Machete Kills? We're VERY excited.
About The Author