Lars von Trier banned from Cannes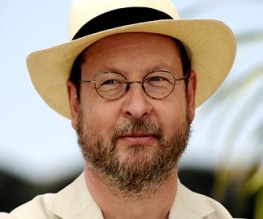 Controversial Danish director Lars von Trier has done it again. Being extremely provocative in the way only he knows now, von Trier has been declared persona non grata by the Cannes Film Festival authorities after an extraordinary outburst at a press conference for his new film Melancholia. As the film's star Kirsten Dunst squirmed next to him, von Trier told how he discovered that his family were German and thus he "understood Hitler". Von Trier has now been branded a Nazi, and thrown out of Cannes.
Von Trier and Cannes have history, as his 2009 film Antichrist debuted there amid much condemnation regarding its gruesome sex and mutilation scenes, but that didn't stop Antichrist's star Charlotte Gainsbourg winning the Best Actress award. Gainsbourg joins Dunst in Melancholia, as the sister of Dunst's bride-to-be in a family drama played against the backdrop of an asteroid moving towards Earth.
Melancholia is in competition for the 2011 Palme d'Or, but it's fair to say that we don't currently fancy its chances.
About The Author