Legolas "close to a deal" for Hobbit return. OMGZ!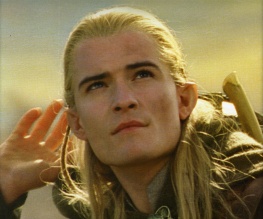 Following hard on the heels of the news that Cate Blanchett would be making an appearance in The Hobbit despite her character Galadriel's conspicuous absence from the book, we are inordinately thrilled to bring you word of a deal apparently being thrashed out between the powers that be and Orlando 'what do my elf-eyes see? They see you in the shower' Bloom.
The Lord of the Rings star, who has nobly demonstrated his allegiance to the iconic trilogy by refusing to give a worthwhile performance in any other film since it wrapped, is apparently on course to join former cast members Andy Serkis, Hugo Weaving and Sir Ian McKellen in the unnecessarily stressful two-part return to Middle Earth. No more news at the moment, but we're too excited to type anyway. LEGOLAS!
About The Author