Len Wiseman to reboot The Mummy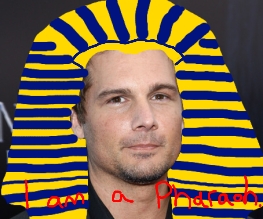 Underworld director Len Wiseman is in final talks with Universal Pictures to helm a new reboot of The Mummy, the iconic 1932 Boris Karloff horror which was raised from its sarcophagus in 1999 to spawn a $1.25bn-grossing franchise (and in 2012 to inspire a spectacular drinking game).
Len Wiseman has most recently been behind the camera on the Colin Farrell-starring Total Recall, another reboot (only from the 80s, though).
The Mummy is one of Universal's most venerable franchises, and handing it to Len Wiseman suggests not only a great deal of faith in the director but a willingness to go in the modernised, science-heavy direction that he's almost certain to pick. Underworld's vampires and werewolves (aka Lycans) were the result of an obscure disease and had adapted admirably to modern life – UV bullets, anyone? We already know that producers Alex Kurtzman and Roberto Orci, the producing brains behind everything from M:I:3 to Star Trek, are keen to make the Mummy reboot darker and more grounded than the relatively kooky 30s-set version starring Brendan Fraser and Rachel Weisz (swoon), and Len Wiseman certainly seems capable of bringing Imhotep right up to date. We're also semi-thrilled to hear that Jon Spaights, writer of Prometheus (yay!) and The Darkest Hour (oh Jesus) is producing a script. Forget about the invisible aliens, Jon!
Len Wiseman himself had this to say about the project: "One of the things that interested me with this mummy is, he's still in essence a man. They haven't turned his brain into a monster brain. He still has a personality and is very cunning and calculating. He's a true character in any form, and in creature form, even if he is that staggering creature, it becomes more important that he's a thinking, calculating person." YES YES YES. We're not saying that Arnold Vosloo didn't do a lovely job as the sand-manipulating, cat-fleeing monster last time round, but he wasn't what you'd call 'sharp'…
Do you think Len Wiseman is the right person to reboot The Mummy? Let us know below!
About The Author