Leonardo DiCaprio in Django Unchained?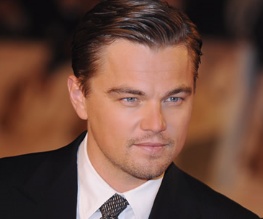 Whoops! Jamie Foxx has let slip that Leonardo DiCaprio will be joining him in Quentin Tarantino's upcoming western, Django Unchained. When asked about what he was looking forward to about the film he said, "I think, just to be able to work with Quentin Tarantino, Samuel L Jackson, and Leonardo DiCaprio, and to be able to tell a story that needs to be told." Silly Jamie.
Rumours of Leo being added to the cast have been circling for a while, but this new twist in the tale has got us all excited here at BFF.
DiCaprio is set to play an evil plantation owner who kidnaps the wife of a freed slave, played by Jamie Foxx. On the search to find his wife, Foxx calls on the help of a Bounty Hunter, and the rumourmill at play again tells us that Christoph Waltz is first in line for this role. Waltz played Colonel Hans Landa in Tarantino's Inglorious Basterds after it was originally set aside for Leo. So hands off Christoph, this one is his.
Due for release on Christmas Day 2012, you'll be sure to see us carting the turkey and crackers down to the nearest cinema for this one.
About The Author