Leonardo DiCaprio to produce The Road Home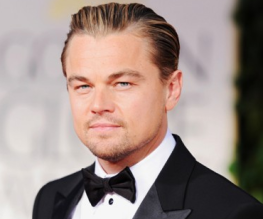 Leonardo DiCaprio may just be our favourite workaholic. The Django Unchained star recently revealed in an interview that he was keen to take "a long, long break" from working, but DiCaprio's banner Appian Way have just acquired The Road Home, which Warner Bros have recently picked up the rights for and which DiCaprio will be producing. The film will be an adaptation from a novel of the same name by Michael Armour, and potentially cast Leonardo DiCaprio as the star as well.
The Road Home is set in Depression-era California and focuses on the war-tormented rancher Creek, who finds himself heavily involved in a murder case (in all the wrong ways) when he is asked to investigate the murder of a local man. The police have so far kept the case under wraps. But why?
The film will be directed by Crazy Heart helmer Scott Cooper, who is also set to pen the script. Acting as producer won't be a first for Leonardo DiCaprio, who has previously produced Red Riding Hood and The Ides of March. Cooper and DiCaprio have just finished working together on revenge thriller Out of the Furnace, starring Christian Bale and Woody Harrelson, so that won't be a new prospect either.
DiCaprio is currently promoting the visually spectacular The Great Gatsby re-make with Baz Luhrmann directing, and recently finished filming The Wolf on Wall Street, once again teaming up with Martin Scorsese. You busy busy bee, Leo.
Think Leonardo DiCaprio deserves a break and a kit-kat? Tell us which DiCaprio project you're excited about the most!
About The Author