Lisbeth Salander = fashion icon, according to H&M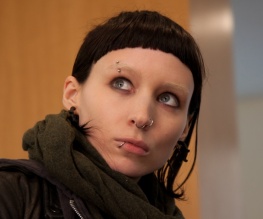 H&M has announced plans to launch a fashion range inspired by Lisbeth Salander, the damaged anti-heroine of Stieg Larsson's hugely successful novel The Girl with the Dragon Tattoo. Anyone who has read the book might be troubled by the image of hundreds of Salander clones stalking around Oxford Circus, but Trish Summerville (costume designer for David Fincher's remake and latter-day H&M collaborator) evidently isn't worried.
The range will include knitted snoods and tribal earrings and fear not, your teenage daughter won't be disappointed come Christmas morn as the line will be out on December 14th, just in time for both the festive season and the film's release.
The real question is whether this move will encourage other fashion houses to come out with movie-themed clothing lines: a Topshop range of Contagion-inspired surgical masks, perhaps?
About The Author