RED 2, Now You See Me and The Butler: new release dates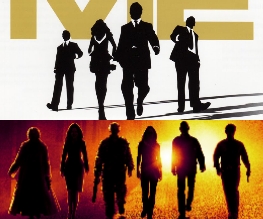 Here are a couple of updated release dates for movies that you might want to see this year:
RED fans, good news! You're wait for the sequel has been shortened by a whole two weeks! RED 2 will now be released on July 19th and include all the original cast of "retired extremely dangerous" operatives. Bruce Willis is back as Frank Moses but this time he's on the trail of a portable nuclear device that has gone missing. Backing him up is his spunky girlfriend Sarah Ross (Mary-Louise Parker), the highly paranoid Marvin Boggs (John Malkovich) and the sultry but deadly Victoria (Helen Mirren) as they dash through Paris, London and Moscow in order to keep the grubby hands of terrorists and government officials off the next-generation weapon. Anthony Hopkins, Catherine Zeta-Jones and David Thewlis are also on the books to star so all in all it's looking like a proper riot.
Get your sneak peek of all the chaos in the trailer below:

Jesse Eisenberg, Isla Fisher, Woody Harrelson and Dave Franco will be bringing the magic (and stealing your cash) a whole week earlier, hitting the big screen on May 31st. Louis Letterier's Now You See Me tells the tale of a troupe of magicians known as The Four Horsemen. In full view of their audience they accomplish a daring and unfathomable heist which liberates the cash of a white-collar criminal and bestows it upon the less fortunate crowd. FBI Special Agent Dylan (Mark Ruffalo) is adamant to bring the team to justice and so the adventure of unraveling their mystery begins.
Preview the magic courtesy of the trailer:

Forest Whitaker returns to the screen in Lee Daniels' biopic The Butler on October 18th. The story takes us through the thirty years of American history as seen through the eyes of Cecil Gaines (Whitaker) who was butler to eight Presidents during their time at the White House. Directed by Lee Daniels we will see Robin Williams as Dwight Eisenhower, Liev Schreiber playing Lyndon B. Johnson and John F. Kennedy brought to life by James Marsden. The trailer is yet to be released so keep an eye out for that.
Any of these movies catch your fancy? Which one are you most likely to go see? Tell us all here!
About The Author