Man of Steel's new tv spot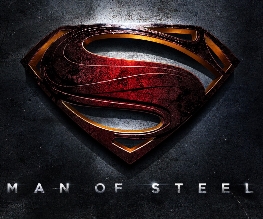 Let's face it, Superman has to be, by far, one of the dullest comic-book heroes out there. And yet, even a whisper of the upcoming Man of Steel movie managed to incite a thrill. This is not because we have any particular interest in the story but more due to are curiosity at what the triple threat of Zack Snyder, Christopher Nolan and David S. Goyer will unveil.
If you're itching for another hit, click below:

We've seen the stunning visuals Snyder has an innate knack for. His career has been built on bringing graphic novels like 300 and Watchmen to incredible life. Coupling this with Nolan and Goyer's intricate storytelling (there's no use denying that after The Dark Knight trilogy) might just get you the kind of blockbuster that can truly knock your socks off.
The spot doesn't reveal much more that we've already seen in the trailer. But it's the composition of these scenes that is exciting, their ethereal beauty in complete contrast to the down-to-earth voice-over. Already it has created intrigue on what the story of Man of Steel will focus on: a boy becoming a superhero? Or a man plagued by isolation and insecurity? If it's the second road, then we might finally get a bit of substance to the hero that, for intents and purposes, is invincible.
Henry Cavill's Clark Kent/Superman will be backed by Amy Adams as Lois Lane, Michael Shannon as General Zod, Russell Crowe as Jor-El, Ayelet Zurer as Lora Lor-Van, Laurence Fishburne as Perry White with Kevin Costner and Diane Lane bringing up the rear as his earthly parents. Man of Steel will be hitting theatres on June 14th.
What are your expectations for this new Superman? Would you like to see his warm, cuddly side? Or are you good with the steely persona? Your thoughts here!
About The Author