Mark Wahlberg and Justin Bieber team up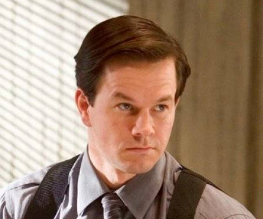 Though sadly he's not reliving his Marky Mark days in a magical duet number with the Bieb, the news as it stands is still pretty bloody strange. After forging himself a respectable career as a proper-actor-like with The Fighter and proving his comedy worth in The Other Guys, Mark Wahlberg has decided the best thing for him to do next is to do a hard hitting drama with Justin Bieber. Right. Good.
Not a lot of details have been released, but from what we can gather its going to be about a reluctant mentor tutoring a kid in an inner-city environment. Well, that should work nicely, considering Bieber's hard-knock-life thus far. It's actually not the first time the two have been linked – Wahlberg produced the insanely popular Bieber-biopic Never Say Never, which ended up grossing a princely $100,000,000 world-wide. Is this a cunning strategy to make ever-more pots of cash, or is it a project Wahlberg genuine feels passion for? Watch this utterly bizarre space.
Oh sorry, we never explained who Justin Bieber is – oh, you already…? Cool.
About The Author