Marvel's Dr Strange to appear in Thor 2?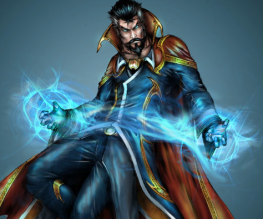 If the rumors are to be believed, Viggo Mortenson is in talks to appear as Dr Strange in the coming Thor sequel, Thor: The Dark World. If you're rolling your eyes right now, you have good reason. At this stage of production, unfounded sources have a nasty habit of releasing "exclusive" leaks, the majority of which tend to be false.
However, don't put this one to bed just yet. The source of this particular rumor – a Twitter account in the name of Roger Wardell – happens to be pretty credible. Wardell has predicted several developments for other Marvel films, such as Falcon's appearance in Captain America: The Winter Soldier and Sebastian Stan's reprisal of his role as Bucky Barnes, with both developments having been since confirmed. After Wardell tweeted the world's most unsubtle hint, "There's something "Strange" about Thor: The Dark World," closely followed by, "Marvel is in negotiations with Viggo Mortensen for an unspecified role in one of their Phase 2 films," rightly or wrongly, the general online consensus is that the tweets are connected. It would take a brave man to risk the wrath of raising a truckload of fanboy's hopes for no good reason, so we're choosing to be mildly optimistic about this supposed development.
About The Author