Matt Reeves will direct The Twilight Zone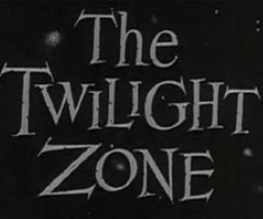 Over the last few months there have been a good few directors being considered for the new take on The Twilight Zone. We've heard tell of Christopher Nolan, Alfonso Cuaron, Michael Bay (gah) and Rupert Wyat being thrown into the mix, but it looks like the lucky lad is none other than Matt Reeves; director of Cloverfield and Let Me In. Good choice? We reckon so.
For all those currently screaming at your screens "BUT WE ALREADY DID THIS WE DID IT IN 1983 YOU BASTARDS" – yes, you're totally right and please calm down, this is embarrassing. The 1983 Twilight Zone was a anthology of short films by directors such as Steven Spielberg, Joe Dante, John Landis and George Miller in a style very similar to the classic TV show. The upcoming version will instead be a single narrative; apparently a "big science fiction action movie", that will take the tone of the existing programme rather than structure. But will the iconic music still make an appearance? Come on Matt, don't let us down.
About The Author