Matt Smith to star in Ryan Gosling's How To Catch a Monster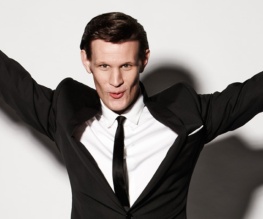 Doctor Who's Matt Smith has been cast in Ryan Gosling's directorial debut, How to Catch a Monster. Smith will play the male lead in the project, which already stars Gosling's Drive co-star Christina Hendricks and Eva Mendes. Producers for Drive; Marc Platt, Adam Siegel, Michel Litvak and David Lancaster, will step in as producers on the film. Gosling is looking to start shooting the film in May in Detroit.
Gosling, who also wrote the screenplay, has said that the film is a mix of fantasy, noir, horror and suspense. How To Catch A Monster is a dark fairytale, set against a dreamscape of a vanishing city where there is a secret road to an underwater town. The script has been described as "beautifully haunting" by producer Marc Platt. Hendricks is still best known for her role in Mad Men, but here will play the lead role of Billy, a mother of two who works at a fetish club.
Gosling was nominated for an Oscar for his performance in Half Nelson in 2006, and Drive was lauded as one of the best films of last year, largely down to Gosling's part as a stunt driver. Most recently he has starred in Gangster Squad and The Place Beyond The Pines, due for a UK release on April 12.
Are you looking forward to How To Catch A Monster? Let us know below.
About The Author