Matthew McConaughey for Christopher Nolan's Interstellar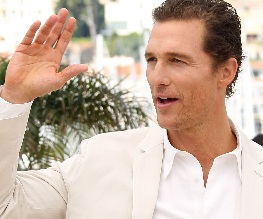 Matthew McConaughey's star continues to rise as he has been confirmed as the lead in Christopher Nolan's new film Interstellar. Not bad for the man who starred in the abysmal Failure To Launch. Nothing is known about Interstellar except that it's "a heroic interstellar voyage to the furthest reaches of our scientific understanding". It all sounds a bit Prometheus to us – which is no bad thing. Furthermore, given Nolan's recent work on The Dark Knight trilogy, we're pretty excited to see what he'll come up with next. Will it be able to top Christian Bale's gravelly-voiced awesomeness?
Interstellar opens on November 7th, 2014, with filming due to start this summer. Meanwhile Matthew can be next seen in AIDS drama The Dallas Buyers Club, in a role which he dropped mad amounts of weight for. If that wasn't enough gravitas for you, at the moment the actor is shooting a drama series for HBO alongside none other than Woody Harrelson. Keep up the good work, Matt.
About The Author