Only God Forgives gets red band trailer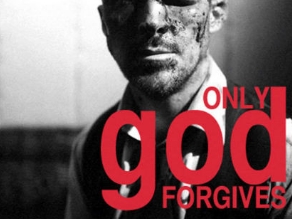 Nicolas Winding Refn is on a mission to out do himself it seems. He's once again joined forces with the star of his previous neo-noir flick, Drive, to bring you a story with greater grit and apparently much more blood. At least that's what the trailer for Only God Forgives is promising.
Check out all the moody violence below:

We've had a couple of pics and a bit of sneak peek at Ryan Gosling's return to the dark side so the trailer seems to instead focus on Kristin Scott Thomas' character. Thomas plays mother, Jenna, to Gosling's Julian, and looks ridiculously hot with long blonde hair (she's 53 guys! 53!). The two are caught up in a non-functional relationship but a mother's vengeance will lead her to all sorts of desperate measures; even if it mean compelling her black sheep son to hunt down and kill those responsible for the murder of her golden child. Being owner of a Thai boxing club that fronts for his family's drug smuggling operation certainly comes in handy here as it provides him with the necessary skills and connections to fulfill the command.
Gosling has described the the film as "very extreme", "more of a nightmare" compared to Drive.  Refn has referred to it as "a fairy tale" but "very much a continuation of Drive's language". So, all good things then to look forward to when it debut here in May.
Is the world ready for another Refn/Gosling production? Or do you think the magic should have ended with Drive? Let us know your thoughts!
About The Author